RDP are experts in traffic & transport infrastructure and precinct renewal, with comprehensive knowledge in assessment, technical and design requirements. From experience both a design consultant and working within infrastructure authority organisations, we are able to provide comprehensive knowledge and understanding for traffic & transport infrastructure and precinct renewal projects. Being a boutique consultancy, we are responsive and provide cost effective solutions to every client. We bring worlds best practice using local standards to deliver projects. We enhance our clients reputation by delivering exceptional results.
Our expertise is in understanding client's requirements and tailoring projects to meet their needs, and the successful delivery of multi-disciplinary civil infrastructure projects. We ensure our clients are informed throughout the project particularly in confirming the scope of work and deliverables meet their needs in order to collaboratively manage expectations and risk. This ensures the successful delivery of projects, with the client informed and engaged throughout the process.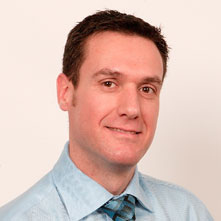 About Rick Di Paola – Director
Rick has over 20 years experience in a wide range of civil engineering projects in Australia, Europe and Asia. His expertise is civil infrastructure design in the areas of traffic & transport infrastructure, precinct renewal, transport hubs, streetscapes, compulsory acquisition assessments, and associated civil infrastructure. He is a civil infrastructure technical specialist, able to oversee designs, maximise efficiencies, ensure compliance with standards, manage multidisciplinary inputs, incorporate environmental benefits, provide independent reviews and expert advice.
Qualification & Accreditations
BE (Civil), Post Grad Dip Management
Chartered Professional Engineer – Engineers Australia
Fellow, Engineers Australia
National Professional Engineers Register – Engineers Australia
Gateway Reviewer – State Government of Victoria & Queensland
Gateway Reviewer – New Zealand Government
Registered Consultant – Asian Development Bank